About
Cyclista is a line of garments and accessories that offer women of all ages fashion-forward commuter gear.
As cities improve their roads to accomodate bicycle commuters, a growing number of women are beginning to bike regularly. While the majority of female cyclists were once bike messengers or fitness enthusiasts, Cyclista caters toward the growing middle ground between these extremes.
Cyclista is designed for the everyday cyclist that uses her bike to get from point A to point B. Fashion equals function in these products that make her commute safe, stylish, and comfortable. Cyclista exists to help women feel beautiful on a bike, and empowered to make the switch to cycling.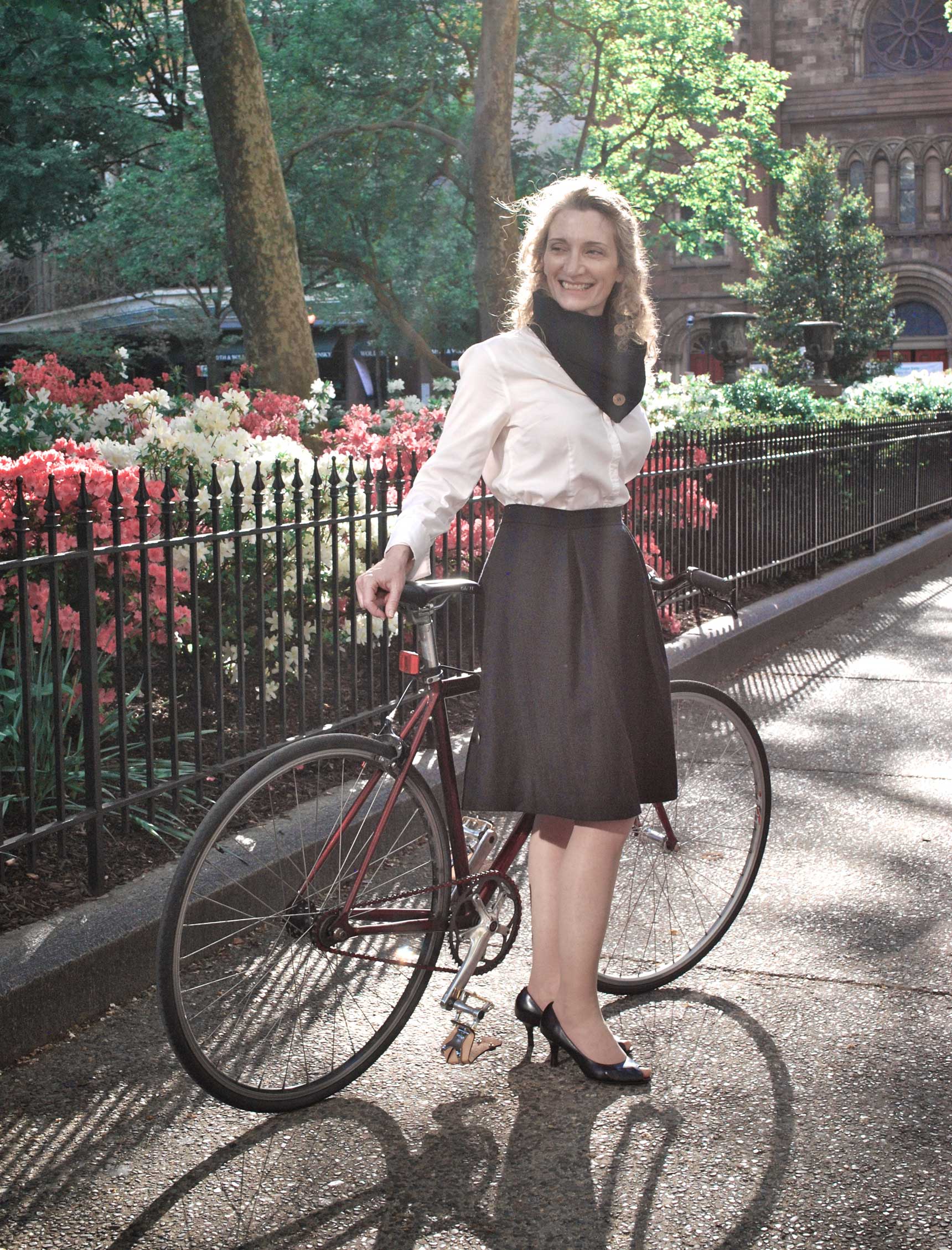 ---
Scarf
Composed of single rectangular pattern, this wide scarf can be worn as a hood under a helmet or alone. The wool body naturally transfers moisture away from the cyclist to keep them warm and dry. The buckle closure ensures the scarf drapes differently each time it is worn.
---
Skirt
Hidden elastic loops in the hemline fasten to a side button to draw this skirt away from the bike and expose reflective tape. The belted waist creates an adjustable fit.
---
Wind Guard
Composed of single rectangular pattern, this 4-ply wool scarf stands tall to keep wind from chilling the neck while riding. Cast-bronze buttons accent the scarf and unfasten to let the cyclist quickly cool down or bundle up in different temperatures.
---
Pedal Booties
These "pedal booties" fit within standard toe-clips to settle the cyclist's heeled shoes into the proper position for pedaling. Leather construction protects delicate shoes from damage.